-------NEXT TIME, DEAR GOD, PLEASE CHOOSE SOMEONE ELSE----------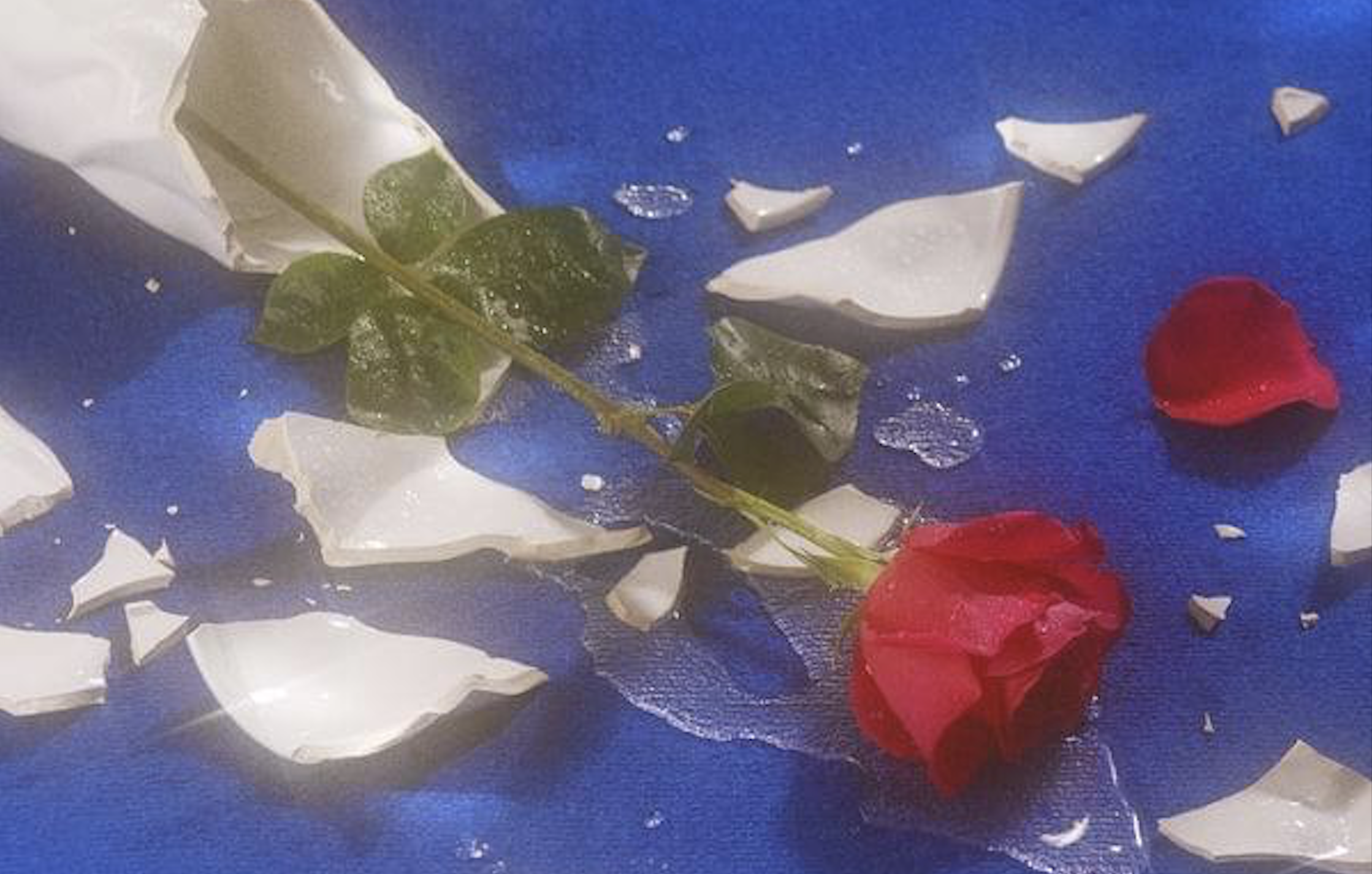 Short film in developpment
shooting planned : 2022
------APOCALYPSE BABY, WE ADVERTISE THE END OF THE WORLD------------
Dir. and written by
Camille Tricaud & Franziska Unger
Prod : Apocalypse Delight
Experimental / Fiction, 2021.
german w/ engl sub
Founded by Media Art Scholarship Kirch Stiftung 2020, FFA and supported by HFF München
"Apocalypse Baby, We Advertise The End Of The World" is a cynical Teleshopping Show that uses the fear of climate apocalypse as a reason to convince the audience to consume more and more. A pop satire about consumerism and climate crisis, about global warming and individualism, about hedonism and guilty conscience, about the contradictions inside of us. A reflexion about the way we look away and an exposure of the cynicism of a capitalistic system.
"A great many of us engage in this kind of climate change denial. We look for a split second and then we look away. Or we look but then turn it into a joke ("more signs of the Apocalypse!"). Which is another way of looking away."
Naomi Klein (This Changes Everything: Capitalism vs. the Climate, 2014)
SCREENINGS AND AWARDS
.
FINALIST of
Student Academy Awards 2021
. German Premiere at 55. Internationale Hofer Filmtage
. PÖFF Tallinn 2021
. New Baltic Cinema Competition Vilnius 2021
. Regensburger Kurzfilmwoche 2022
. Athens Animfest
EXHIBITION
. Videodox. 2021
. Roam Berlin 2022
>
more informations to Apocalypse Delight Prod
> Distribution : Stine Wangler / Anna Leimbrinck - Kurzfilm Agentur Hamburg e.V. - sales@shortfilm.com
︎TRAILER︎

-------------------- APOCALYPSE AIRLINES ---------------------------
Dir. by Camille Tricaud & Franziska Unger
Prod :
Apocalypse Delight
Experimental, 2019
Supported by : HFF München
english
Apocalypse Airlines is a "fake" commercial spot for a fictive airline, that confronts us with our own contadictions. Everyone wants to travel, discover the world, feel free, consume, … although we all know the environmental consequences of air travel. Are we ready to make compromises in order to live with full responsibility? Should it be an individual or a political decision?
SCREENINGS AND AWARDS :
. Festival de Cannes Next Generation 2020 (Short Tiger Award)
. Muenzenberg Forum Berlin 2020 (Experimental Film Award)
. Filmschool Festival Munich 2019 (Climate Clip Award)
. Kurzfilm Festival Hamburg 2020 (Audience Award)


. Foresight Film Festival 2019 (Audience Award)
. Green Image Filmfestival, Tokyo 2020
. Tricky Women, Vienna 2020
. Regensburger Kurzfilmwoche 2020
. Filmfest, Dresden 2020
. Sehsüchte, Potsdam 2020
. Cinemaambiente, Torino 2020
. PÖFF Black Nights Film Festival, Tallinn 2020
. Festival de Cine Aleman, Buenos Aires 2020
. Filmfestival Warschau, 2020
. German Currents, Los Angeles 2020
. Festival of German Films, Moskau 2020
. Underdox, München 2019
. Kurzfilmwoche Oberhausen 2021
. Kurzfilmfestival Hamburg 2021
Exhibitions :
. Videodox 2019
. Goethe Institut Paris 2020
. Futurium Berlin 2021
TV release : on Arte from Nov 2020 until Feb 2021
︎ watch Apocalypse Airlines hosted by AG Kurzfilm

︎
----------------- LES SAUVAGES / THE WILDS ----------------------
Dir. by Camille Tricaud & Felix Herrmann
Experimental / Documentary, 2019
french & german w/ engl sub

A philosophical portrait of situationalists Herbert Holl and Kza Han, who believe in revolution through art. They live on an island where they have written poems and translated the work of Alexander Kluge. Together they enter a landscape with gestures and artifacts as their considerations for symbols and individuality permeate though film sketches from their everyday life.

SCREENINGS
. Côté Court Pantin 2019
. Ji.hlava Festival 2019
. Regensburg Kurzfilmwoche 2019
. Filmschool Festival Munich 2019
--------------------- I LOVE MY #HAIRLEGS --------------------------
Dir by Camille Tricaud, Charlotte Funke & Mila Zhluktenko
Experimental, 2017
english
The short film is an ode to hairy legs on women and celebrates the liberating experience of unapologetically loving something others label as annoying and gross.
SCREENINGS
. Underdox Munich 2018
. Queer Film Festival Munich 2018
. Sehsüchte 2018
. Filmschoolfestival Munich 2018
. Bimovie 2018
. Feminist Invasion - online 2021
---------------------------- COUZ ---------------------------------
Co-directed with Rabelle Erian
Documentary, 2016
french w/ engl sub
"Sometimes I ask myself, if it's worth it. And I think: Yes. You can't say you've had a youth, if you've never chilled on the street, on the same bench with your friends for hours and hours. In these moments and places, you see everything." What would you do, if you were 17, in Marseille, school was over and summer felt like an eternity? A group of youths spends day and night together. All the while, their everyday stories are transformed into rap-texts. This film is a portrait of friendship and language. A portrait of a group, with its own rules and dynamics. A portrait of a time, summer time, free of commitments and open for new things to come.
SCREENINGS
. Festival del Popoli Firenz 2017
. 34. KASSELER DOKUMENTAR UND VIDEO FESTIVAL 2017
. Astra Sibiu 2017
. UNERHÖRT MUSIKFILMFESTIVAL HAMBURG 2018
. 17. RENCONTRES DU CINÉMA EUROPÉEN DE VANNES 2018
-------------------------- DEAD DUCKS ---------------------------
Dir. by Camille Tricaud
Co-written with Matthieu Tricaud
Hybrid fiction
Dal is a young architect depressed by his job and obsessed by the discovering of avian flu. He travels through the Landes, an agricultural region in southern France. Dal looks for the ducks. Meanwhile, his friend Ibti is looking for him. On their journey, both friends meet people from the region and have to confront their expectations with the reality.
︎︎︎ other works as :
assistant director
editor
D.O.P.