T H E A T E R
INFLUENCEUR
Text and Direction - Paul Toucang
Dramaturgy- Camille Tricaud
in production - Paris - 2021-2022
BROKEN BRECHT & DIE FRAUEN

at "Brecht Festival Augsburg 2021" - online
7 min Video by Camille Tricaud & Kristina Kilian part of the online theaterplay "Broken Brecht & die Frauen", directed by Caroline Kapp.
In "Broken Brecht," "the women" wonder how it could possibly be that the statue of the famous poet Bert or Bertolt or Berthold … BRECHT could be overthrown? What is clear: It is now broken. "The event has taken place, this is the replay". The "Die Straßenszene" (The Street Scene) text, in which Bertolt Brecht explores his idea of epic theatre and which revolutionised theatre after its publication in 1938, still serves as a model today. Even if Brecht was primarily concerned with an aesthetic reconstruction of the theatre, "Die Straßenszene" also represents a social and political tool for dissecting events.
> INFOS
MESSY HISTORY LESSONS
at Pathos München / digitalversion 2020
Video
WHERE IS ANA MENDIETA (8min)
by Camille Tricaud & Kristina Kilian, part of the theaterplay
MESSY HISTORY LESSONS
directed by Caroline Kapp.
Synopsis :
two friends go in search of the cuban-american performance artist Ana Mendieta on the world wide web.In "Messy History Lessons" beschließen fünf Frauen die linearen Fäden der Geschichtsschreibung zu kappen und nach den Spuren einer möglichen, aber vergessenen, Zukunft zu suchen. Die dreiteilige Arbeit besteht aus einem analogen Report, einer digitalen Skizze für das Internet sowie einer performativen Umsetzung auf der Theaterbühne. Die digitale Skizze der "Messy History Lessons" wurde während der Zeit der flächendeckenden Ausgangsbeschränkungen und der Schließung der Probebühnen und Theater zu Beginn der Pandemie erarbeitet. Als performative Umsetzung für das Internet nutzt sie die Zeit der Quarantäne, um über (historische) Freiräume und Begrenzungen im Leben von Künstlerinnen und Frauen nachzudenken und diese sichtbar zu machen.

mit Texten von Virginia Woolf, Kathy Acker, Linda Stupart u.a.
AWARD : KÖRBER STUDIO JUNGE REGIE 2020
> Infos
DAS LEBEN DES VERNON SUBUTEX at Münchner Kammerspiele 2019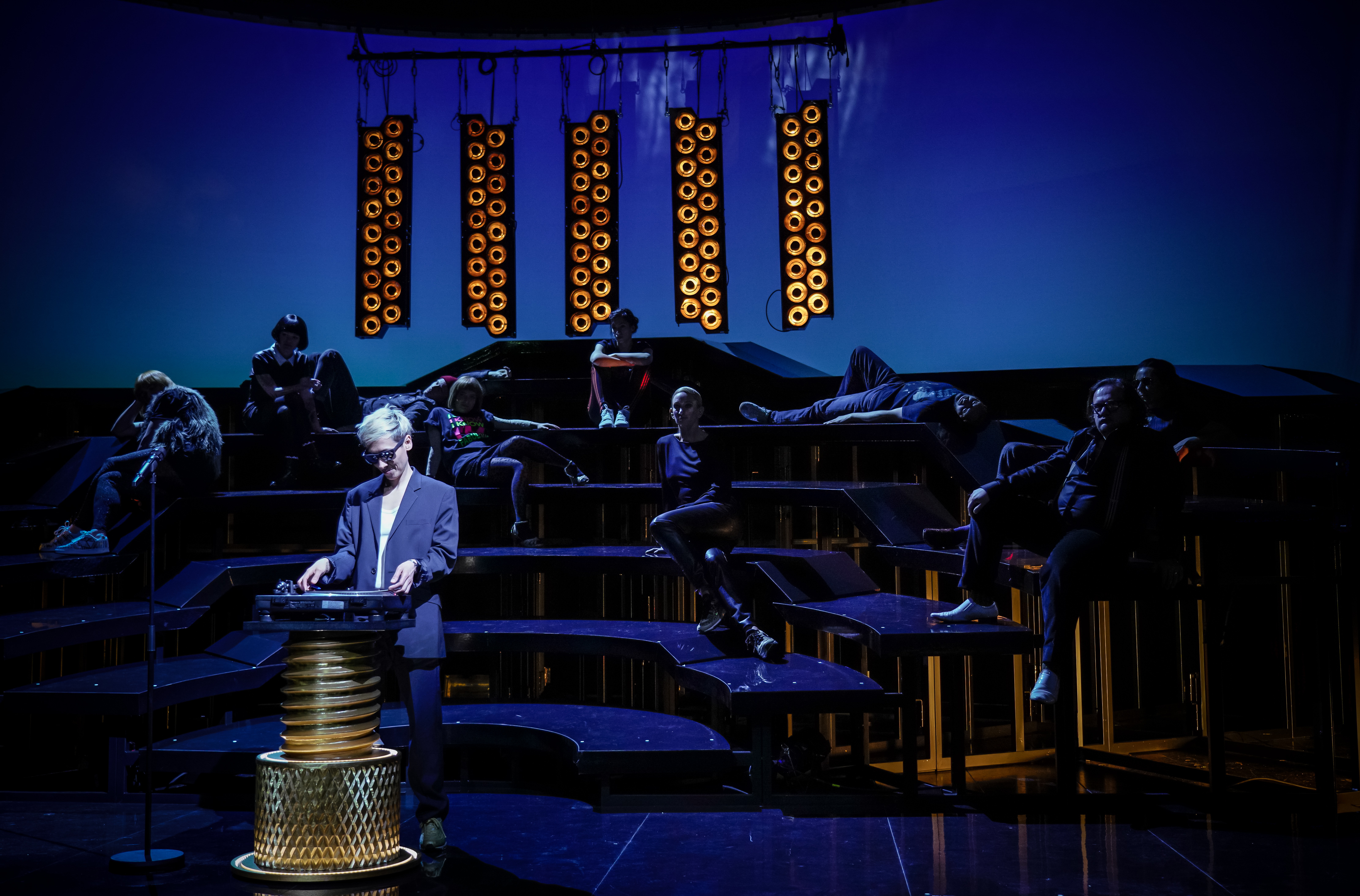 after Virginie Despentes, directed
by Stefan Pucher.
Dramaturgy : Tarun Kade
Dramaturgy assistant : Camille Tricaud
2019 - Münchner Kammerspiele
> Kritik